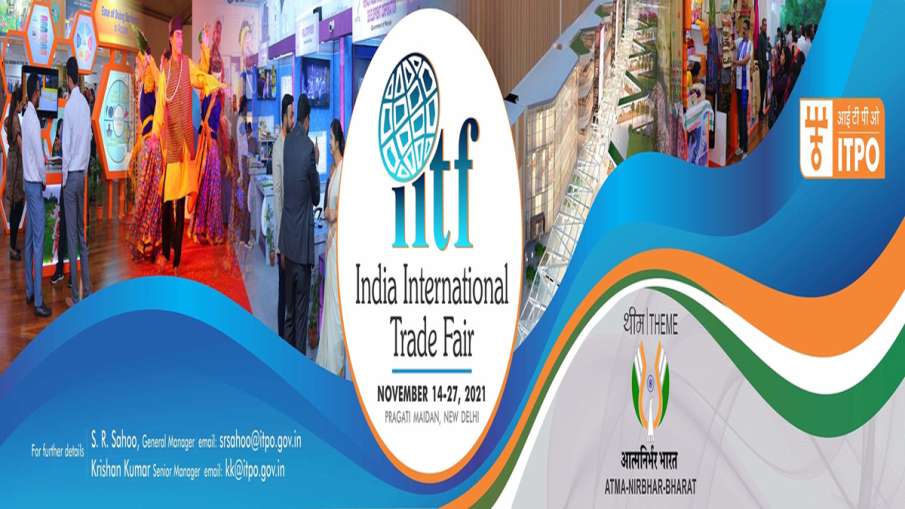 New Delhi: Nutritious foods will be the main attraction of the AYUSH Ministry booths at this year's India International Fair. These foods are beneficial for patients with diabetes, obesity, chronic pain, and anemia. Nutraceuticals are derived primarily from food sources, with additional health benefits, as well as specific nutritional elements.
After a span of one year, the India International Trade Fair (IITF) is being organized at Pragati Maidan in the national capital from November 14 to 27 with the theme 'Self-sufficient India'. According to officials, the fair will have separate counters for various AYUSH disciplines such as Homeopathy, Ayurveda, Siddha, Unani, and Yoga and Naturopathy. Doctors from these disciplines will also give free consultation in the barn.
ITPO organizes
India Trade Promotion Organization (ITPO) organizes this great trade fair. This fair was first organized in 1979. The fair was not organized last year due to the COVID-19 pandemic. In the early 1980s the fair could not be organized either. The ministry had reported that the 14-day event would be organized in the newly built hall of the International Assembly and Exhibition Center (IECC), as well as the existing hall in Pragati Maidan.
The statement said that during this time the Kovid-19 protocol will be followed and the fair will show the theme of this time 'Self-sufficient India' along with the momentum of the economy, export potential, supply chain and demand. The trade fair will be reserved for the wholesale business segment from November 14-18, after which it will be open to the general public, the statement said. The hours of the fair will be from 9.30 a.m. to 7.30 p.m.



www.indiatv.in