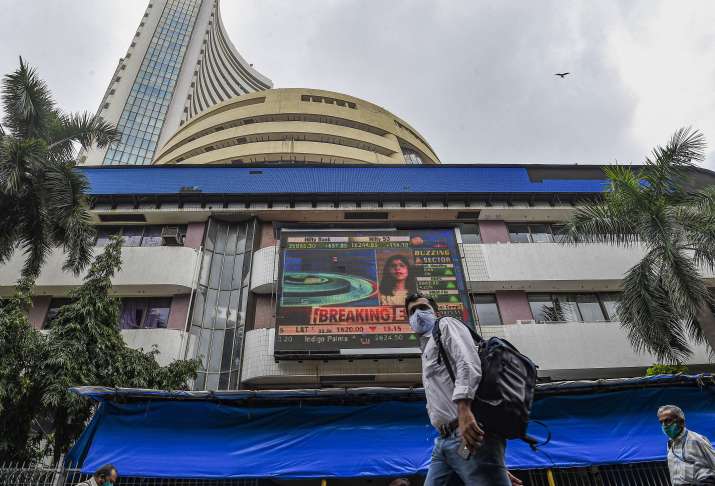 Mumbai. The stock market is experiencing a major decline amid a negative trend in global markets and the continued outflow of foreign funds. Sensex fell more than 400 points in early trading on Wednesday led by losses at HDFC, HDFC Bank, ICICI Bank and Infosys. The 30-share index traded at 60,016, down 417.45 points or 0.69 percent at the opening of trading. Similarly, Nifty was down 122.10 points or 0.68 percent to 17,922.15.
Tata Steel was the furthest behind in the Sensex, down nearly two percent. It was followed by HDFC, ICICI Bank, Kotak Bank, HUL and Asian Paints. On the other hand, M&M, Sun Pharma, Tech Mahindra, ITC and Dr Reddy's were among the winners. In the previous session, the Sensex was down 112.16 points or 0.19 percent to 60,433.45 and the Nifty was down 24.30 points or 0.13 percent to 18,044.25.
Foreign Institutional Investors (FII) were net sellers in the capital market, selling shares worth 2,445.25 crore on Tuesday, according to stock market data. Among other major Asian stock markets, Shanghai, Hong Kong, Tokyo and Seoul were trading at a loss at mid-session deals. Meanwhile, Brent crude oil's international benchmark rose 0.40 percent to $ 85.12 a barrel.



www.indiatv.in