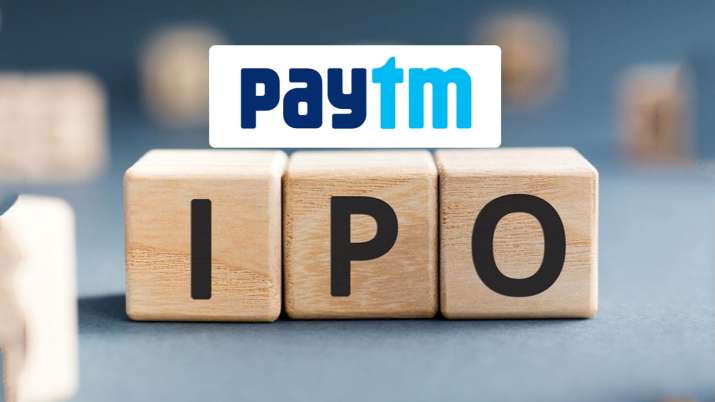 New Delhi. Payment company Paytm's initial public offering worth Rs 18,300 crore obtained full subscription on Wednesday. Foreign institutional investors took it into their own hands. According to stock exchange information, the initial public offering (IPO) of Paytm's parent company, One97 Communications Limited, received offers for equity shares of Rs 5.24 crore against a share offering size of 4 , 83 million rupees. Qualified Institutional Buyers (QIBs), who did not show much enthusiasm for the IPO in the first two days, took it up and subscribed for 1.59 times the shares reserved for them.
Foreign Institutional Investors (FII) subscribed for Rs 4.17 million shares compared to Rs 2.63 million shares reserved for QIBs. Retail investors subscribed 1.46 times more than the 87 lakh shares reserved for them. On the other hand, non-institutional investors bid for just eight percent of the 1.31 crore shares reserved for them.
LatentView Analytics raises Rs 267 crore from anchor investors
LatentView Analytics' initial public offering (IPO), which raised Rs 267 million from anchor investors, has received 1.5 times more subscriptions so far on the first day of the bidding process on Wednesday. Offers for shares of Rs 2.62 million of the initial public offering size of 1.75 million shares were received in the company's 600 million rupee initial public offering (IPO), representing more than 1.5 times the envelope. subscription until 10:54 a.m. M., As shown by the data from NSE. On Tuesday, the company had decided to allocate a total of 13,553,898 equity shares of Rs 197 each to 34 anchor investors, which equates to a transaction size of Rs 267 million.
A circular was uploaded to the EEB website late Tuesday evening, according to which, Abu Dhabi Investment Authority, Ashoka India Equity Investment Trust Plc, Axis Mutual Fund (MF), ICICI Prudential MF, Aditya Birla Sun Life MF, Edelweiss MF, SBI Life Insurance Company and Bajaj Allianz Life Insurance Company are among the anchor investors. The IPO consists of a new issue of shares worth Rs 474 million and an offer to sell shares worth Rs 126 million by a promoter and some existing shareholders.
As part of the sale offer, promoter Adugudi Viswanathan Venkataraman will sell shares worth Rs 60.14 million, shareholder Ramesh Hariharan will sell shares worth Rs 35 million and Gopinath Koteswaran will sell shares worth 23.52 million rupees. Venkataraman currently has a 69.63% stake in the company, Koteswaran has 7.74% and Hariharan has 9.67%.
The share price range under the IPO will be Rs 190-197 per share and the issue will open for public purchase on November 10 and close on November 12. The proceeds from the new issuance will be used to meet the working capital requirements of the Latentview Analytics Corporation subsidiary, among others. The company said that up to 75 percent of the issuance has been reserved for qualified institutional buyers, 15 percent for non-institutional investors and the remaining 10 percent for retail investors.



www.indiatv.in