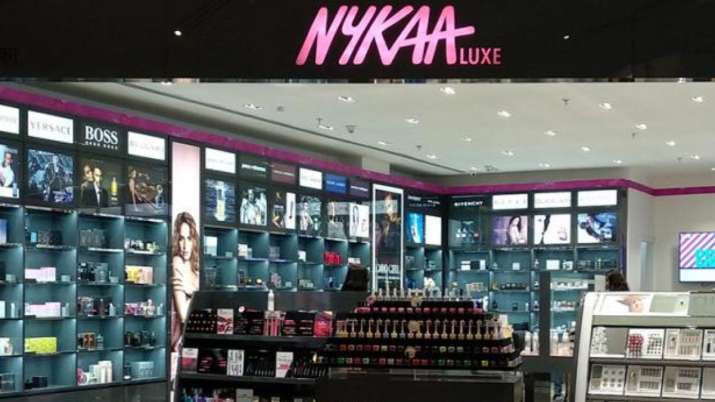 New Delhi. Nykaa shares got off to a strong start on the Indian stock exchange on Wednesday. Nykaa's shares began trading at Rs 2,054 per share with an 82 percent premium over NSE. The issue price in Nykaa's IPO was Rs 1,125 per share. Nykaa's share was trading on the BSE at Rs 2,063 per share. With this, the market capitalization of the company crossed Rs 1 lakh crore.
The initial public offering of Nykaa's parent company, FSN E-Commerce Ventures Ltd, was subscribed 81.78 times in the last day. The offering price of the IPO was set at Rs 1085-1125 per share.
Nykaa's IPO opened on October 28 and closed on November 1. At the IPO, new shares worth Rs 630 crore were issued and the promoters offered for sale 41,972,660 equity shares.
Founded in 2012 by former investment banker Falguni Nair, Nykaa has been downloaded 5.58 crore times. Nykaa made a net profit of Rs 61 crore in the 2020-21 financial year. At the beginning of the 2019-20 financial year, the company had a loss of Rs 16.3 million.
The company has a diversified portfolio comprising beauty, personal care and fashion products. The company also sells its own brands of manufactured products under its two business verticals Nykaa and Nykaa Fashion.
FSN E-Commerce Ventures Ltd. operates Nykaa, an online sales platform for beauty and wellness products. Institutional investors have shown great interest in the company's IPO. According to data available on NSE, a total of 2,16,59,47,080 shares were received for the IPO of 2,54,85,479 shares worth Rs 5,352 crore. The eligible institutional investors (QIB) segment subscribed 91.18 times, non-institutional investors 112.02 times, and individual retail investors 12.24 times. The IPO was fully subscribed from day one.
Read also: For better children's education, you will have to spend a lot, follow these ways to add enough money
Read also: SpiceJet gave a gift after Diwali, now everyone will prefer to travel by plane instead of train
Read also: We couldn't reach the goal even after 5 years of demonetization.



www.indiatv.in