News Desk, Amar Ujala, Lucknow
Published by: ishwar ashish
Updated Wed, Nov 10, 2021 6:13 PM IST
Summary
Gayatri Prajapati, who was a minister in the SP government, has been convicted in the gang rape case of a Chitrakoot woman. Ashish Shukla and Ashok Tiwari have also been convicted in the case.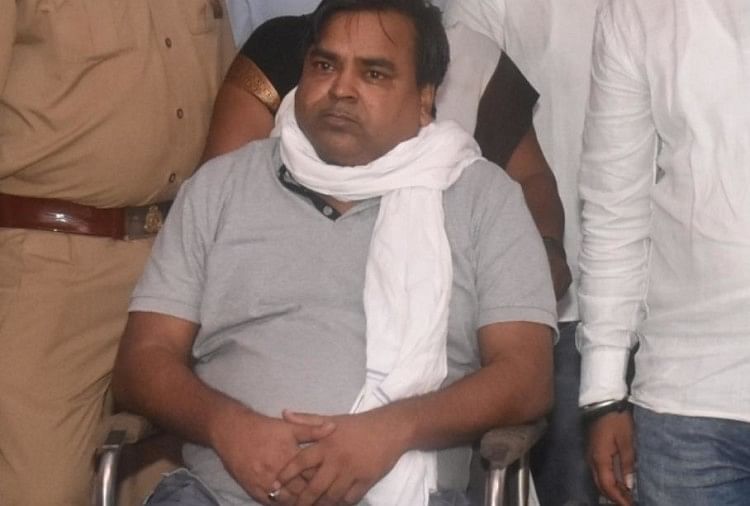 Gayatri Prajapati.
– Photo: amar ujala
Expansion
The MP-MLA court has convicted Gayatri Prajapati, a minister of the SP government of Uttar Pradesh, in the case of gang rape of a Chitrakoot woman and under the POCSO Act. The sentence will be pronounced on November 12. Ashish Shukla and Ashok Tiwari have also been found guilty in the case, while Chanderpal, Vikas Verma, Rupeshwar and Amarendra Singh Pintu have been acquitted.
Written arguments were due Tuesday on behalf of some of the defendants in the case. Meanwhile, a request was made on behalf of the defendant Gayatri Prasad Prajapati, demanding an extension of the trial date. He said a special license application has been filed with the Supreme Court to transfer the trial to another state. Apart from this, said decision of this Court has been challenged in the Lucknow Court of Justice, in which the demand for defense evidence was rejected.
At the same time, on November 8, on behalf of the prosecution, the assistant district government attorney, SN Rai, had asked the court for a request that witness Anshu Gaur has said in his statement that by luring the victim to the registration of various parcels and cash, in court, persuaded not to give adequate testimony. Therefore, the court should order the Lucknow registrar subpoena and the victim's written statement given to the Delhi court to prove the registration as it is important evidence.
We inform that on February 18, 2017, a case was registered against Gayatri Prasad Prajapati, Vikas Verma, Amarendra Singh, Chandrapal, Rupeshwar and Ashok Tiwari in Gautampalli by order of the Supreme Court for gang rape, death threat and POCSO Law.

www.amarujala.com