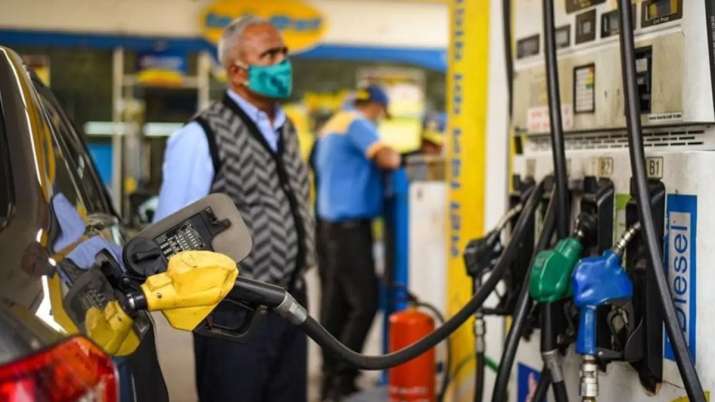 New Delhi. Gasoline sales have decreased by 50 percent in Delhi due to the non-reduction of Value Added Tax (VAT) on gasoline and diesel. The main reason for this is that the price of gasoline in the neighboring states of Uttar Pradesh and Haryana is lower compared to Delhi. People from Delhi are buying gasoline in Noida, Ghaziabad, Gurugram and Faridabad. The president of the Delhi Gasoline Dealers Association, Anurag Narayan, has written a letter to Delhi's Chief Minister Arvind Kejriwal, demanding an immediate reduction of VAT on gasoline and diesel.
Narayan said that we have asked the Delhi government to reduce VAT, this can help the Aam Aadmi Party a lot during the next assembly elections. By doing this, our sales will not carry over to other states and there will be no loss of revenue to the state government. Due to the non-reduction of VAT, the sale of fuel in Delhi has been reduced by 50 percent.
It is worth mentioning that to relieve consumers, on November 3, the Central Government had announced the reduction of the excise tax on gasoline by Rs 5 per liter and on diesel by Rs 10 per liter. After which all the states governed by the BJP and Punjab have also reduced VAT on gasoline and diesel. Because of this, the retail price of gasoline in Delhi is 103.97 rupees per liter, while gasoline is sold at 95.51 rupees per liter in Noida, Uttar Pradesh and 95.90 rupees per liter in Gurugram.
Congress held
Congress demonstrated in Delhi on Tuesday demanding the reduction of the Value Added Tax (VAT) on gasoline and diesel. Many party leaders and workers, led by the chairman of the Delhi Pradesh Congressional Committee, Chaudhary Anil Kumar, held a sit-in near the Delhi Secretariat here. On this occasion, Anil Kumar asked when will Prime Minister Arvind Kejriwal implement the 'Punjab model' to increase the price of gasoline and diesel? He said that the government of Punjab has reduced the VAT on gasoline and diesel by 10 and 5 rupees respectively, when will Kejriwal ji reduce it? Let's talk about the Delhi model going to Punjab, when will we implement the Punjab model in Delhi?
The Delhi government is considering
Delhi's Chief Deputy Minister Manish Sisodia said on Saturday that the Aam Aadmi Party (AAP) government was seeking measures to bring more relief to people from high gasoline and diesel prices.
Rajasthan government may reduce VAT on gasoline and diesel
Chief Minister Ashok Gehlot, who previously was adamant about not reducing VAT on gasoline and diesel, is finally seen making a 180-degree turn in Rajasthan, signaling the possibilities of cutting gasoline and fuel taxes. diesel. At a meeting in Jodhpur's Jaleli Faujdar village on Tuesday, Gehlot said that when all states have cut gas and diesel prices, we will have to cut them too. Previously, Gehlot was adamant, saying this cut will affect the state's revenue. He had previously said that the state's economic situation was already bad. In such a situation, we will not reduce VAT on gasoline and diesel. The Punjab, governed by Congress, has also recently reduced VAT.
Read also: PharmEasy will also be listed on the stock market, API Holdings has submitted documents for an initial public offering of Rs 6,250 crore
Read also: Nykaa shares enriched investors, the company's market capitalization also crossed Rs 1 lakh crore
Read also: For better children's education, you will have to spend a lot, follow these ways to add enough money
Read also: SpiceJet gave a gift after Diwali, now everyone will prefer to travel by plane instead of train



www.indiatv.in