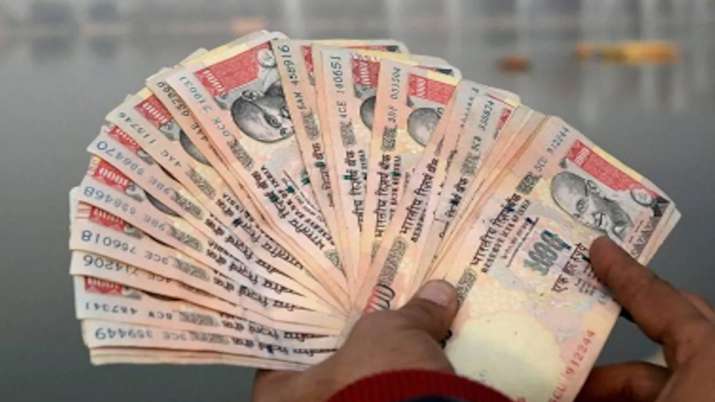 New Delhi. Five years after demonetization, despite the rise in digital payments, the number of banknotes in circulation is also steadily increasing. However, the rate of growth is slow. Actually, during the Kovid-19 epidemic, people thought it was better to keep cash as a precaution. Due to this, the banknotes in circulation increased during the last financial year. According to official data, there has also been a large increase in digital payments through media such as debit / credit cards, net banking, and the Unified Payment Interface (UPI). The UPI of the National Payments Corporation of India (NPCI) is rapidly emerging as one of the leading forms of payment in the country. Despite all this, the increase in banknotes in circulation is slow, but it continues.
Prime Minister Narendra Modi had announced the demonetization of the 500 and 1000 rupees banknotes, which were in circulation at the time, since midnight on November 8, 2016. The main objective of this decision was to promote digital payments and stop the black money. According to the latest data from the Reserve Bank of India (RBI), Rs 17.74 lakh crore banknotes were in circulation on November 4, 2016, which increased to Rs 29.17 lakh crore on October 29, 2021 according to the latest Reserve Bank of India (RBI) data. According to RBI, the value of the banknotes in circulation as of October 30, 2020 was Rs 26.88 lakh crore. This increased to Rs 2,28,963 crore until October 29, 2021. On the same year-over-year basis, it increased by Rs 4,57,059 crore on October 30, 2020 and Rs 2,84,451 crore on November 1, 2019, a year ago. anus.
Furthermore, the value and quantity of banknotes in circulation had increased by 16.8% and 7.2%, respectively, during 2020-21, compared to 14.7% and 6.6%, respectively, during 2019- twenty. The pandemic was the reason for the increase in the number of banknotes in circulation in the financial year 2020-21. During the pandemic, people carried cash as a precaution.
UPI was launched in 2016 and has seen a gradual increase in transactions through it on a monthly basis. In October 2021, transactions worth Rs 7.71 lakh crore were made through UPI in terms of value. In October, transactions of Rs 421 million were made through UPI.
After taking out the old 500 and 1000 rupee notes, the government issued a new 2000 rupee note. Apart from this, the government also introduced a new series of 500 rupee notes. After this, the government also issued a new series of 200 rupee notes. The combined share of Rs 500 and Rs 2000 banknotes in total banknotes in circulation as of March 31, 2021 was 85.7 per cent. RBI Note Mudran Pvt Ltd and Security Printing and Minting Corporation of India Ltd were not instructed to print Rs 2000 notes during 2019-20 and 2020-21. Reserve Bank of India prints Rs 2, Rs 5, Rs 10, Rs 20, Rs 50, Rs 100, Rs 200, Rs 500 and Rs 2000 banknotes.
Read also: The Yogi government gave a gift to Diwali, a great announcement for state employees
Read also: Why India's Biggest Car Maker Doesn't Launch Electric Vehicles, Maruti Explains Reason
Read also: Bad news may come for you just before Diwali …
Read also: Gold became even cheaper, the decline does not stop before Dhanteras



www.indiatv.in