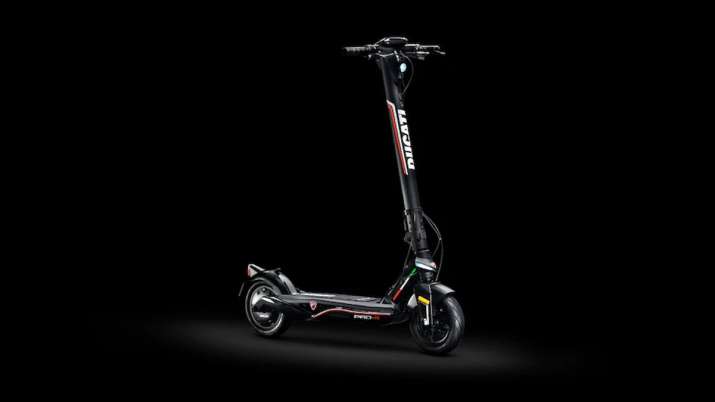 Rome – The Ducati motorcycle brand has launched its most advanced electric scooter yet, the Ducati Pro-III electric scooter, priced at $ 924. The scooter is powered by innovative NFC technology, a contactless connection method. The Pro-III will start with a token as you bring the scooter closer to the screen.
"The driving experience is enhanced by the 10-inch wheels with puncture-proof tubeless tires, the front and rear dual disc braking system and powerful LED lights for low-light conditions," the company said in a statement. it allows us to see at night. "
The frame is made of magnesium alloy and the vehicle weighs a maximum of 100 kg. The display of the scooter is equipped with a USB port that allows you to recharge your smartphone or other devices while in use.
The Pro-III has a 350W motor that can deliver a top speed of 15.5 mph, which is well below the 150 mph top speed that Ducati claims it can achieve on its motorcycles. According to Ducati, the Pro-III packs a 468 mAh battery with a range of 31 miles.
The integrated application, available on both Android and iOS, allows the owner to continuously monitor the vehicle's performance and its location. The Pro-III is available at Ducati dealers and the official Ducati electronic store, as well as consumer and specialty electronics stores and major online stores in select markets.



www.indiatv.in