The Pune Police Crimes Division arrested Kiran Gosavi, who was one of the independent witnesses for the Narcotics Control Bureau (NCB) in the cruise ship drug seizure case and whose selfie with Shah Rukh Khan's son , Aryan Khan, went viral on social media. The Pune police had issued a surveillance circular against Kiran Gosavi. It was in connection with a 2018 cheating case recorded in Pune, an official previously said. A surveillance circular is a notice that prevents a person from leaving the country. The police had arrested his assistant, Sherbano Qureshi, on October 18, in a fraud case registered against him at the Faraskhana police station.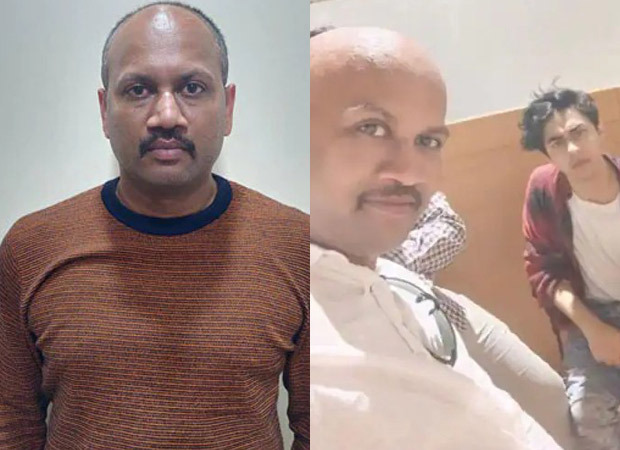 On Wednesday October 27, Kiran Gosavi reportedly traveled to Pune and had told a news channel that he would appear before NCB officers, then surrender to the Pune police. However, he was detained by the Crimes Section on the morning of October 28 before traveling to Mumbai, according to the Pune Police Commissioner.
Prior to his arrest in Pune, Kiran Gosavi had released a video statement, according to Indian Express, in which he said: "I would like to say something about Prabhakar Sail (one of the witnesses in the Aryan Khan case who has alleged that he was made to sign on a blank statement by the NCB). He is lying. Whatever accusations he has made are false. Who spoke to Sam D'Souza? And who took how much money? What are the offers that Have you received Prabhakar Sail in the last five days? All of this will be clearly understood from your call and chat logs.
He added: "The CDR report and the mobile conversation of Prabhakar Sail and his brothers need to be reviewed. If I had told Prabhakar to carry money from one place to another, check my mobile chats as well. I have an import and export business and earlier (Oct 2), I could have told you. But it is my request that you review all Sail chats and CDRs after October 2nd. You must have removed it, but that can be recovered. If the Mumbai police have taken up the case, then they should even check which minister or politician is behind all this. "
According to ANI News, Pune City Police Commissioner Amitabh Gupta previously said that Kiran Gosavi is accused of cheating Pune-based Chinmay Deshmukh out of 3.9 lakh rupees in the name of giving him a job in the hotel industry. in Malaysia. Pune Police Commissioner Amitabh Gupta said they issued a circular surveillance notice against KP Gosavi, who has escaped in a 2018 cheating case registered against him at Faraskhana Police Station.
Meanwhile, another name that has made headlines is Manish Bhanushali, apparently a BJP worker. He was allegedly NCB's informant about the cruise ship drug party and was a key witness in the raids. He was also seen taking Aryan Khan to the OCN office in the middle of the raid. Bhanushali has been subpoenaed by the Mumbai police. Police are conducting an investigation into four complaints made by independent witness Prabhakar Sail, who alleged that NCB area director Sameer Wankhede and the intermediaries allegedly attempted to extort Rs. 25 million rupees from Shah Rukh Khan for the release of Aryan Khan; attorneys Sudha Dwivedi and Kanishka Jain, and Nitin Deshmukh. These complaints have been grouped together. Earlier this week, the police recorded Sail's deposition after she released a video and an affidavit that made strong claims against NCB.
Meanwhile, the Bombay High Court will continue Aryan Khan's guilty plea hearing on October 28.
ALSO READ: Aryan Khan Drug Case: Pune Police Arrest Kiran Gosavi's Assistant At Rs. 3.9 lakh fraud case
BOLLYWOOD NEWS
Visit us for the latest Bollywood news, Bollywood new movies update, box office collection, new movie releases, Hindi Bollywood news, entertainment news, Bollywood news today and upcoming movies from 2021 and stay updated with the latest Hindi movies only in Bollywood Hungama.

www.bollywoodhungama.com