It has been 10 days since Shah Rukh Khan's son, Aryan Khan, was arrested in connection with a cruise drug case by the Office of Narcotics Control. After his bail statement was rejected twice, Aryan Khan's case was heard today in a special NDPS court before Special Judge VV Patil. After hearing the matter until 5.30 pm, the court adjourned it to October 14.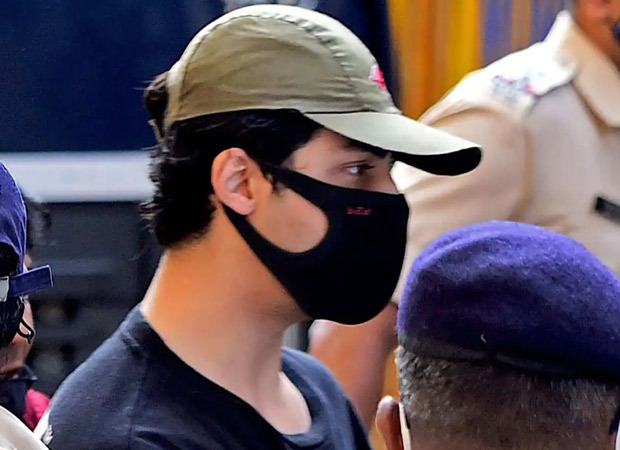 Last Thursday, Aryan Khan was placed in judicial custody and on remand at the Arthur Road Jail in Mumbai. The court hearing began when the NCB submitted its responses to the bond requests. "An applicant cannot be considered in isolation. All these people are an integral part of a common thread that cannot be separated or dissected from each other. In such a situation, the amount of recovery, of an individual, becomes inconsequential." , a part of the response read.
"Considering the influential person that this applicant has in society, he can alter the evidence and influence other witnesses that he personally knows which is very possible. Furthermore, the possibility that the applicant may flee from justice cannot be ruled out" NCB said referring to Shah Rukh Khan's son Aryan.
Lead attorney Amit Desai, representing Aryan Khan, said in court after reading the NCB's responses to the bond statement: "The maximum case against Aryan Khan is non-possession, admission of consumption." Desai said none of the recoveries mentioned in the panchnama were from Aryan.
"If I didn't have the cash, I had no plans to buy. If I didn't have substance, I wasn't going to sell or consume."
Speaking of the charges, Desai said: "The only section '27A' of the NDPS Act that deals with illicit trafficking does not apply to Aryan Khan. It is not invoked so far because they know that Mr. Khan is not involved in any trafficking. illicit. It applies to others, not to him. "
He said no ecstasy, cash or MD were recovered from Aryan Khan. "I had no cash to buy, nothing to sell. Only the three people appear to have been arrested that afternoon. Although the recovery is great, I am arguing why its custody is no longer relevant. They are doing a good job of arresting many, but that does not give them the right to hold those who are not related, "he said.
Amit Desai also said in court that no sale, purchase, export or transshipment had taken place with respect to his client, Aryan Khan. "Illicit trafficking is punished under what section? 27A. The Panchnama doesn't even talk about international traffic. 27A was never invoked because they knew that Mr. khan he has not been involved in illicit trafficking, "he said. He further added that his client was arrested for 20B, 27 r / w 35." There is no possession, sale, purchase. I don't know how 20B can be applied, "he said." They are not traffickers, drug traffickers. This is not the way they should be treated. In many countries, these substances are legal. Let's not penalize these people. They have learned their lesson. " Desai said. "
The ASG representing the NCB after hearing Desai's version presented its argument. At 5.30 p.m., the ASG requested to continue the discussion at noon tomorrow. When Desai asked to schedule it for 11am tomorrow, the court said he has 5-6 issues tomorrow and will address it after that.
NCB had seized 13 grams of cocaine, 5 grams of MD (mephedrone), 21 grams of charas (small amount), 22 pills of MDMA (ecstasy) (intermediate amount) and Rs 1.33,000 at the Mumbai International Cruise Terminal. However, they said in court that no drugs were found in Aryan Khan, but small amounts of contraband were discovered in the co-defendants.
ALSO READ: Gauri Khan becomes progressively anxious; Shah Rukh Khan and Gauri cannot visit Aryan Khan
BOLLYWOOD NEWS
Visit us for the latest Bollywood news, Bollywood new movies update, box office collection, new movie releases, Hindi Bollywood news, entertainment news, Bollywood news today and upcoming movies from 2021 and stay updated with the latest Hindi movies only in Bollywood Hungama.

www.bollywoodhungama.com