Kanak Devnani, Aug 02, 2021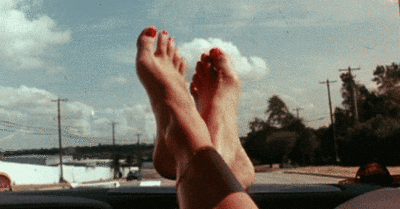 Now more than ever, people are looking to solve their skin care problems at home. While we're stuck at home, for the most part, home beauty remedies have become more popular than ever. DIY arrangements and personal beauty care routines work to provide feelings of relaxation and tranquility, similar to a spa treatment but in the comfort of your own home. While most home treatments tend to focus on caring for your facial skin, another relaxing treatment involves focusing on one of the most neglected parts of your body – your feet!
If you miss your spa sessions or just need a little pampering, give your feet some extra TLC with a foot detox. Similar to a detox bath, the idea of ​​a foot detox is to help flush out toxins from the body through the soles of the feet. Of course, with the added benefit of relaxing and hydrating your feet at the same time. Ready to kick back and give your toes the much-needed attention? Get out that sink or use your tub with some of our favorite DIY foot detox recipes.
Keep scrolling to find out how to perform your own foot detox at home.
1. Charcoal mask
Activated charcoal foot masks are especially helpful for detoxification due to the simple fact that your feet are truly one of the main centers of your body. Charcoal is a well known ingredient for removing impurities from the body and skin. The added benefit of using it on the feet is that it not only hydrates skin cells and stimulates lymphatic flow and circulation, it also excels at absorbing odors, leaving feet especially clean and fresh. Chances are you already have a charcoal mask in your cabinet, all you have to do is try it on your feet next time. Or create your own mix with some powdered activated charcoal and heavy cream. Once it dries on the soles of your feet, simply rub it in for a smoothing and exfoliating effect.
Activated charcoal homemade face mask By kazmulka | www.shutterstock.com
2. Bentonite clay foot mask
Bentonite is a type of clay used in skin detoxification with properties that can remove heavy metals and toxins from the body. The use of this dates back to ancient civilizations to detoxify the skin and scalp. But it's also great for soothing dry, flaky skin. Easily found in health food stores, all you need is half a cup mixed with apple cider vinegar and water combined into a thick paste. Leave it on the soles of your feet until the mixture begins to dry and crack, then rub in.
Triocean Clay Powder and Water | www.shutterstock.com
3. Soak in Epsom salt
Epsom salt has been used for hundreds of years as a healing and pain reliever. Today it is often added to hot baths and foot soaks to reduce stress. It is often recommended to relax tired muscles, making it a great option if you have foot pain. To make an Epsom salt foot bath, all you need is Epsom sea salt, a few drops of your favorite essential oil, and / or carrier oil. Mix all of this in a tub of water and soak. However, the salts can cause dryness if your feet get wet for too long, be sure to always moisturize your skin afterwards.
Milenie's salt scrub | www.shutterstock.com
4. Detox foot pads
Rubbing and soaking your feet are great ways to relax and soothe tired, sore feet as part of self-care. If you're feeling lazy to go the scrubbing route, just buy a detox foot pad online. But you can also create your own at home. First, you will need a muslin cloth cut to the size of the soles of your feet. Next, dip this piece in any of the above mixes, then wrap it up and leave it on for about 20 minutes. Rinse your feet to wash off any remaining residue.
Woman taking care of her feet and putting Cherries moisturizer on it | www.shutterstock.com
Have you done a foot detox before? Let us know your favorite DIY recipes below.
Join the Malini tribe of girls to be part of the conversation.



www.missmalini.com