On Friday, July 23, Ronnie Screwvala and Harman Baweja announced that they had signed Kartik Aaryan to Captain India, which will be directed by Hansal Mehta. The next day, producer Subhash Kale accused them of plagiarism and claimed that the plot of the film is similar to that of his project. Operation Yemen. Subhash Kale's film, to be directed by editor-turned-director Sanjay Sankla, is about Operation Raahat, a 2015 operation in which the Indian Armed Forces under the leadership of General VK Singh evacuated Indian and foreign nationals. of Yemen during the Yemeni crisis.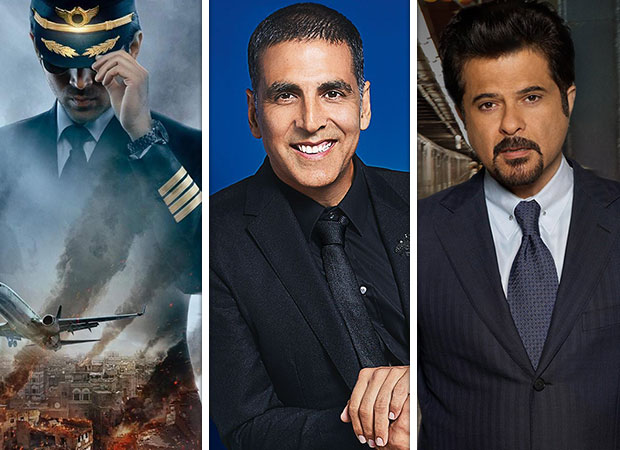 When Bollywood Hungama He approached Subhash Kale and said: "We have been working since 2016 on this project. Our director's cousin Sanjay Sankla was the pilot for this mission. Sanjay Sankla has been a renowned editor and has worked on almost 95 films. He did a lot of research and when he told me about the idea, I told him that we should work on it because it is an interesting topic. It took us 9 months to write the script. We even have Mission Mangal (2019) writer Nidhi Singh Dharma on board. Our pre-production was almost done. I wonder where the idea leaked from. This episode is in the public domain, but we were the first to register with the Writers Association (SWA). "
Subhash Kale even states: "Captain india waalon ne toh script likhna shuru bhi nahi kiya. "And then he adds:" They had appointments from Kartik Aaryan. The idea has not leaked from us because we have signed a confidentiality agreement with all the associates. "
The press release of the announcement of Captain India does not mention that the protagonist of Kartik Aaryan is based on Operation Raahat. When asked about this, Subhash Kale reasoned: "Yes, but the city of Sana'a, the capital of Yemen, is visible on your poster, just like our poster too. And the architecture and the landscape of that city are such that they do not coincide with any other city in the world. In addition, the poster shows a carpet bombing over the city, a plane flying over Sana'a and the title Captain India are clear indications that his film is based on the same incident. "
Subhash Kale also said that he has not approached the creators of Captain India, "Hansal ji is my friend. But maine unse iske baare mein baat nahi ki. Baat karke kya karenge? And anyway, hum unki film pe stay toh laayenge hi. IMPAA (Indian Film Producers Association) has said that they will bring a suspension on this film. TP Aggarwal and defender Ashok Saraogi have confirmed this. The Writers Association has told us that once Captain India producers reveal the plot of the film on social media, they will take action. Even if the scripts for both movies are different, the story would be the same and therefore both movies would also be similar. Make the same image toh nahi ban sakti. Then it will become a repeat of 1992 scam (2020) and The great bull (2021) episode. "Interestingly, 1992 scam It was also directed by Hansal Mehta.
Subhash Kale later revealed that big name actors had shown interest in Operation Yemen"We had talked to Akshay Kumar and he had liked the subject. Parash Rawal has even given his assent. So we've come a long way and we're going to make the movie, whatever happens. Captain India the producers plan to shoot in 2022. We hope to shoot starting in November or December 2021. "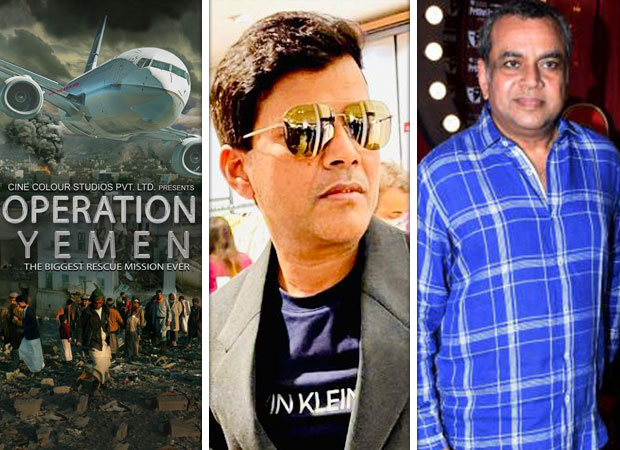 Subhash Kale then tells us, "We were just waiting for the actors to sign on the dotted line and get on board. We had also reached out to Ranbir Kapoor and Aditya Roy Kapur. We spoke to Vicky Kaushal through her father Sham Kaushal ji. Vicky liked the subject, but her dates were not available. We hope to launch a poster after signing the actors. Akshay ji said he will have a narration after returning from London and then decide if he wants to come on board. He had met Sanjay Sankla. They both have a great relationship and Sanjay had edited several of his films such as Noisy rathore (2012) ".
He continued: "For the role of VK Singh, we spoke with Anil Kapoor, Paresh Rawal and Boman Irani. All three were interested in making the movie. We were focusing on Paresh ji as her age is fit for the role. He had told us to submit the script today, and we will. Especially Paresh ji toh haan hi bolenge. If Akshay ji comes on board, we will film in 2022 as it has no dates. He was interested in his patriotic theme ".
Subhash Kale runs Vikrant Studio, one of the best visual effects studios in Bollywood. They plan to make good use of their resources to Operation Yemen. He said: "We are working on virtual technology on this movie. Ronnie Screwvala won't be able to do the same because only we have that facility. So we plan to create virtual scenes of the airport and also the airplane. We even plan to show the city of Sana'a through CGI. We have spoken with a team in Turkey about it. The goal is to make a film that meets international standards ".
Also read: Kartik Aaryan will play a pilot in RSVP and the next titled Captain India from Baweja Studios, which will be directed by Hansal Mehta
More Pages: Captain India Box Office Collection
BOLLYWOOD NEWS
Visit us for the latest Bollywood News, Bollywood New Movies Update, Box Office Collection, New Movie Launch, Hindi Bollywood News, Entertainment News, Bollywood News Today and Upcoming Movies 2020 and stay up to date with latest Hindi movies only at Bollywood Hungama.

www.bollywoodhungama.com